Call Centers in India
Globalization has shrunk the world and expanded the market. Due to which global businesses have to face hard competition for which they have to spend more money to keep them in market and always seeks customization and money saving option. So another hand, global businesses have got the facility of outsourcing their work offshore to save money for more profit and get at par quality if hire experts of particular outsourcing services. Therefore Call Centers in India and BPO/IT Companies in India are leading as outsourcing destination as it is rich in resources at reasonable rate with friendly government services policies and round the clock service and support availability through all the rage communication channels and technology.
Call Centers in India is an ideal destination for outsourcing call center services
India has a large number of highly qualified people with good British and American accent than any other country.
Companies settled outside Indian Time Zone has extra advantages of providing 24/7 services. Moreover, the Indian government has given permission of opening call centers in India for 24 hours.
The Indian government has aided in software technology parks. So India has the latest technology to provide high-quality call center services.
Indian policies are simple and allow duty-free exports of capital goods. Indian Government has exempted tax on the export of ITES.
India has reduced tariffs of internet services telecom and cellular services which reduce the cost of call center services .
We are one of the leading call center in India that provides high-quality call center services at a low cost.
India is the first nation of the call center outsourcing industry.
We have a large number of qualified, IT literate, trained, skilled and experienced professionals. We have a high performing team of certified call center executives and marketing professionals.
We offer a number of call center outsourcing services, such as inbound call center services, telemarketing services , technical Support services.
We provide round the clock services to your customer that helps you to be ahead of your competitor.
We have technology, software and infrastructure to provide high quality support and services.
Our agents study your product details deeply with market trend to response promptly to all queries.
Our skilled agents polite and friendly behavior helps to give personal attention to each your customer.
We provide high class services within the given time limit at affordable price. We have record of completing the work before the time with more than 99% accuracy.
Our effective communication with customer builds trust for your brand. We have successfully accomplished result in generating leads.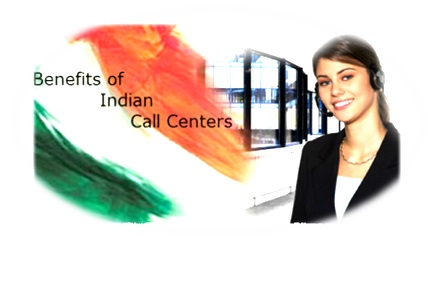 Call Center in India provide tailor made services to each client to meet business needs. We have immense experience in inbound services for taking calls and outbound services for making calls. You can focus your efforts on other important task as we help you make your product a brand by our marketing services like lead generation services, appointment setting, and market research. C2C, call center in India helps in answering your incoming calls during office hours or all day and every day even on holidays to let you stay confident that you have not missed any call.
C2C, Call center services provides flexible solutions to accommodate your different business needs. Our call center services agents are specialized in their respective fields provide exceptional customer services, marketing services and back-end services. We become direct extension of your team in generating new leads, increasing customer satisfaction. resolving issues quickly or data entry in CRM. We allows you to get 24 hour services without hiring staff to work round the clock. We offer round the clock services with recording of each call, transparent billing system, and access of cloud based solutions that will provide you security and safety of your data.
Call centers Outsourcing services ensures your time is spent on the relevant task meanwhile we take care of your call center services. We help you acquire new customers and take care of existing customer by providing world class services. Inbound call center outsourcing C2C agents will provide you professional and premium services to your customer by handling each call efficiently as they identify the problems, and respond to calls with exact requirements and business needs. Outbound call center outsourcing will help you in marketing your product to right prospects using the scripts and process that we create specially for you.
We experience since 2011 for smoothly running a call centers operation. We provide Call Center Outsourcing Solutions to small, mid and large enterprises. Our company delivers all types of customer care services including Inbound, Outbound, Back-office jobs, Web Designing and Online Marketing. Our Call Centers in India with all world class infrastructures and technology with all power back-up to provide work without any interruption.
Contact us to tell your call centers outsourcing requirements to deliver as SLA.