Different companies outsource call centers services for different needs so they can streamline their business activities and increase their ROI.Some call center services which are in great demand and you can outsource call center to increase your ROI.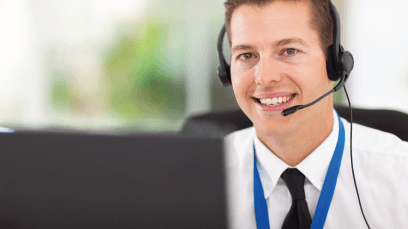 Customer profiling: – The customer profiling services helps in marketing activities and programs by knowing the interest of your customers and their purchasing capacity. You can plan your strategy accordingly as soon as you get the information about what they like and their buying behavior. Call center service providers help you in building profiles and maintaining database which includes their interests and attitudes.
Customer Survey: – Tracking customer survey data help you stand out even in a crowded market place by giving reason to prospects to choose you over your competitor. Customer survey and feed back allows you to collect and assess data and ensures best price, quality or services you can offer. You can decide the quantity of particular product for specified region to be manufactured or purchased to avoid any loss.
Lead generation: – Lead generation services offered by a telemarketing company helps in acquiring new customers by creating interest in them for your product. Call center agents constant efforts and proper training reduce the cost of leads to proprietors or entrepreneurs. The call center provides multi-channels to generate leads like phone, sms, web chat, and social networking media.
Call2Customer (an outsourced call center in India) provide wide range of call center services to their clients using advanced technology like predictive dialer and cloud based system. Our well trained lead generation agents will help to improve your sales and increase your revenue without slipping of any lead. We provide outsource call center services for 24/7/365 hours to match your desired time.