The concept of outsourcing is not new in this world. In daily life also we outsource even our household work like dry cleaning of clothes. Outsourcing is very easy and inexpensive here we hire third party to help with our extra work. Companies have some work which needs expertise such as back office workload which includes process as managing payroll, human resources department, accounting services, pay and bill, data entry, managing IT. Call2Customer (an outsourced call center in India) have a team of highly educated and proficient employees who work efficiently and accurately in back office workload.
Why you need to outsource your back office workload?
Save your money:- The internet has brought the world closer which had made the outsourcing cheaper and easier. You can hire a company from a country like India where people are highly educated and labour is cheap.
Save your time:- Back office work consumes lots of your precious time which you can use for your core business to increase revenue.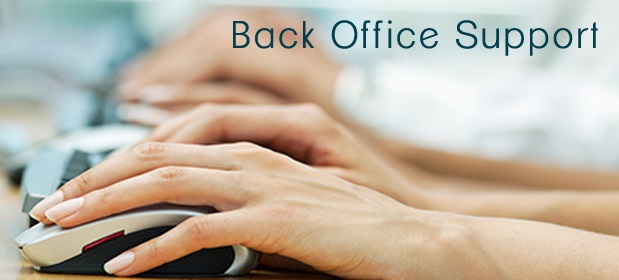 How outsourcing your back office services ease your workload?
Back office functions are backbone of a company, although it is not core of the company but it is required to run the business efficiently.
Recruitment of staffs:- For recruiting staff for office back-end services you have to interview, select and give training to them.
Maintain staff:- You have to maintain staff attendance, payroll and all other allowances.
Adjust new staff:- You have to make all the adjustment required to adjust new staff in your office environment.
Purchasing and maintenance of equipments:- You have to search decide and finalize the purchasing process of equipments and hire a maintenance company to take care of equipments.
Make space:- Company will need extra space and infrastructure for their staffs and installation of computer, desk and all other equipments.
Recruitment of less staff:- Recruitment of all experts is not possible. But by outsourcing your back end office work you hire a team of expert.
Recruiting staff and maintaining them is hectic jobs which take lots of your time. You will have to do installation of technology and equipments. You will need extra staff for maintenance of equipments. You will hire a company who will take care of software and technology. The process of hiring and recruiting staff will take your lots of time. By outsourcing you leave all this hectic work on expertise who gives you only the end result saving you from the path of doing back end work at less cost.
How Call2Customer can help you?
Call2customer offers their clients hassle free services. We have well qualified professional staff for back office services. We have latest software and technology for back–end services. We give timely report to you as required by you. We work with loyalty and dedication. Our goal is your growth.