Call center in India uses latest technology to provide call center services to the clients within their budget.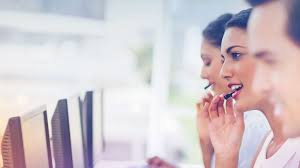 In modern era of competition technology has taken important place which cannot be denied or ignored. Small or growing businesses cannot afford to invest in daily changing technology. The most comfortable part is that they can access latest technology by outsourcing call center services without compromising the quality.  Call center in India is most demanded outsourced call center destination as you can have customized services within your budget.
Call center in India uses best technology that is required for maximum customer satisfaction. Some of our technologies are
We use CTI for automatic call logging and recording it omits manual entry. So chance of error is negligible.
Automatic Call distributor: – Automatic Call distributor is used to route the calls to the skilled agent directly saving the time of the customer wasted in talking to number of agents.
Avatar dialer: – Avatar dialer is used to make calls automatically to number of people at same time in the required accent. It is especially used for telefundraising where maximum number of people can be reached in minimum time for the help of needy people.
Intelligent call back: – Intelligent call back option is very helpful as it avoid missing customer to avoid waiting in the queue on the phone.
IVR: – IVR is useful for customers to access the information without talking to any live agent.
Universal queuing service: – Universal queuing service is helpful in pooling the entire customer's queries in one queue to solve as fast as possible without any wastage of time.
Call Recording Systems: – Call Recording Systems allows you to track the record of agents work with their style of working.
Call2customers have advanced technology which is powered by high speed internet and cloud based system. Moreover all the system has back –up power for uninterrupted call center services.