When customers have some doubt or query they call Customer service and support center for the solution. They believe that Customer Service Center is the right place where their grievances and queries can be listened and solved.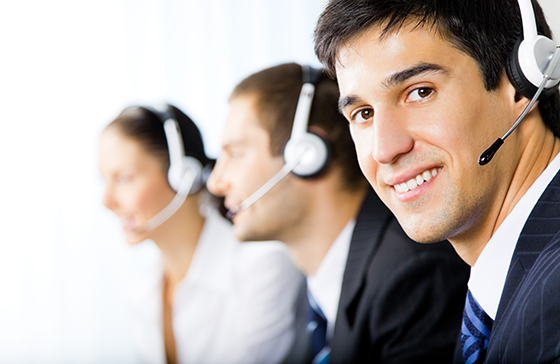 Following are the areas where customers have mostly queries that they want to be solved by customer care center.
Delivery: – The customer after purchasing the goods wants to get the delivery on time. The customer support center keeps the track and make sure that they get the delivery on time. The call center agents can answer the delivery related queries of the customers' and give right information to them.
Installation and Training: – When customers purchase equipment the aim of company is to provide training about installation and usage of it in the shortest possible time. The contact center agents can guide them the right path.
Warranty: – Customers ask queries about warranties and its validation. We provide training to our staff regarding the warranties of different part of the products and its validation to answer the queries of customers promptly.
Preventative Maintenance Agreements: -The customers want to know about the preventative measurements. The company can provide guidelines and AMC to the customers.
Call2Customer (an outsourced call center in India) has experienced staff that knows how to handle customer. They listen patiently and have empathy to solve the query with critical thinking skills. Moreover we provide training to our agents to solve each query and guide them the right path. Our customer service and support agent will never misguide the customer as they understand the importance of each customer for you. They are always keen in building strong relationship between customer and your company. We believe in our client's growth.